We at Little Buzzers are fully aware that preschoolers' age is a challenging period to handle as it serves as the foundation years of all learnings when it comes to the child's physical and mental development. We carefully study and do further research to find the right teaching programs to maximize young children's academic proficiency and help them develop their social skills as well. Also, the mixture of the local and international curriculum in the classroom, not to mention English as the medium of instruction, will definitely prepare your child to settle in and face today's world with ease and confidence.
Our active classroom features small class sizes, qualified local and international teachers, multi-media or use of technology, and a fun, developmentally appropriate curriculum designed specifically for your whole child's development, that includes their Social, Emotional, Cognitive, and Physical skills Best.
We also inculcate 'Good Manners and Right Conduct (GMRC)' to these young learners by providing real-life situations during our lessons, teaching them moral values to help them build characters and become useful citizens of society.
Our program of study is based on the National Association for the Education of Young Children (NAEYC) guidelines and features a balance of teacher-guided and child-initiated hands-on activities to accomplish our goal, which is to make every child an achiever.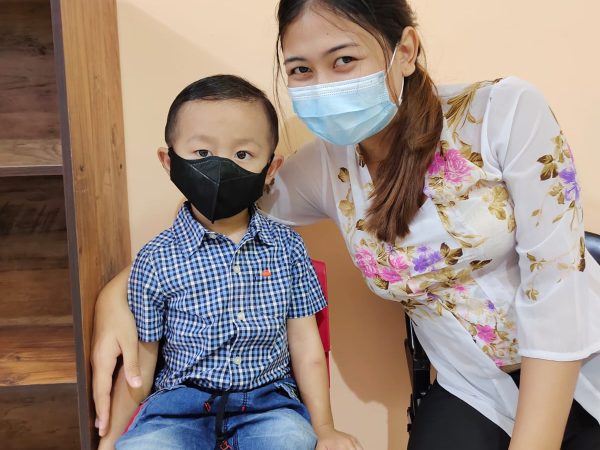 LBPS is currently using a Montessori-based method of education. Lessons are based on self-directed activity, hands-on learning, and collaborative play, which we also call Holistic Learning. In Montessori classrooms, children make creative choices in their learning, while the classroom and the highly trained teacher offer age-appropriate activities to guide the process.
Children become active learners when all five body senses are used for any activity. It is all about learning by doing and of course, having fun!
Contact us for more information.